RENZ
RENZ mailboxes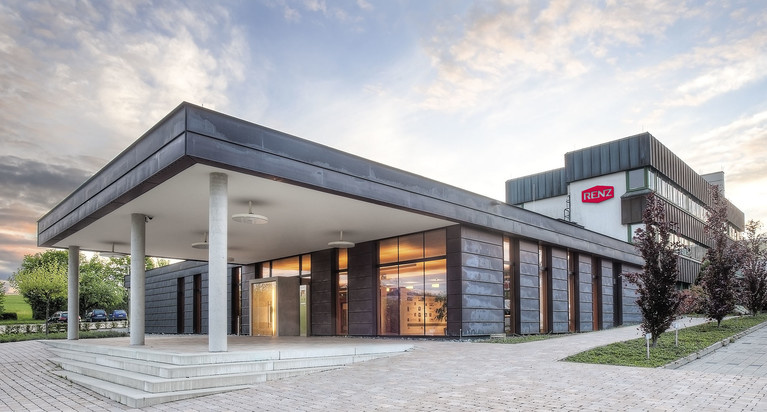 Continuing a company philosophy...
Long-term success doesn't just happen by chance; it is the result of dedicated work and a clear business vision. These are the cornerstones of the RENZ company philosophy, thanks to a combination of innovative ideas, dedication and quality products and service Renz is the European market leader in mailbox systems with sales of over €50 million. Swabian inventive spirit, the use of modern technology and not least, the attention to detail have helped make RENZ the leader in post boxes that it is today in both Germany and Europe.
Our customers confidence in our products and services is paramount and is not taken for granted, through excellent service, the highest quality workmanship and individual special solutions we hope to win you as a customer and retain your business for many years.
Just as our logo has changed over the decades, we to have modernised and adapted to our customer requirements, however at our heart we are still a privately owned company in the best Swabian tradition.
A partner to trust with experience that has been developed over 3 generations of the RENZ family this will of course continue and we haven't forgotten the significance of the excellent relationships that we have built up with our customers over the years.
500 qualified employees with the latest machinery and equipment guarantee the highest standard of production combined with optimum service.
There are no spot welds at all in RENZ postboxes, all joining seams are folded and riveted allowing the using of highly corrosion proof materials.
There is no limit to the possible postbox configurations, RENZ combines function with design – colours shapes and finishes with almost limitless combinations, RENZ is a specialist in unique design and will always find the best bespoke design for you.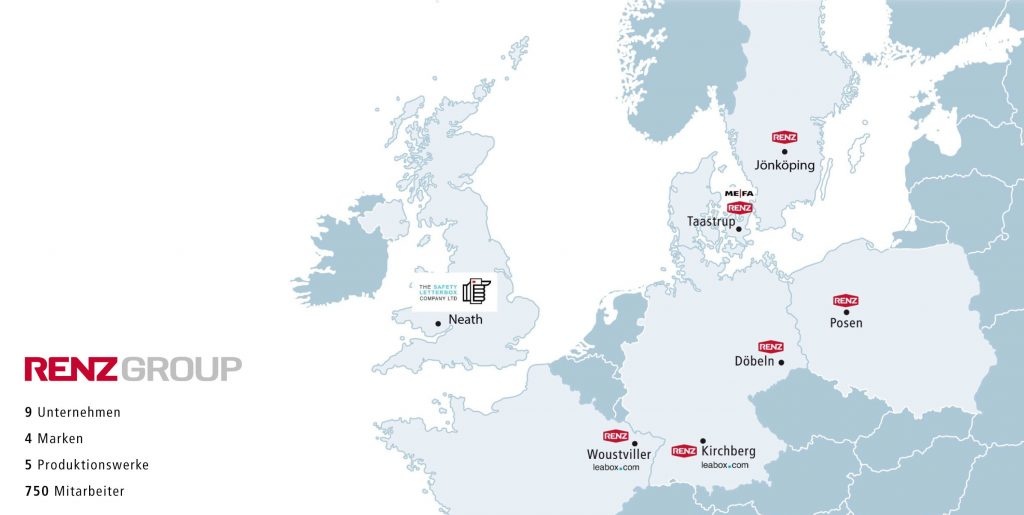 Renz Letterboxes
The high quality letterboxes for flats from Renz guarantee you a durable custom product with a longer life span and the certainty that you can still get all the parts separately for many years after your purchase.